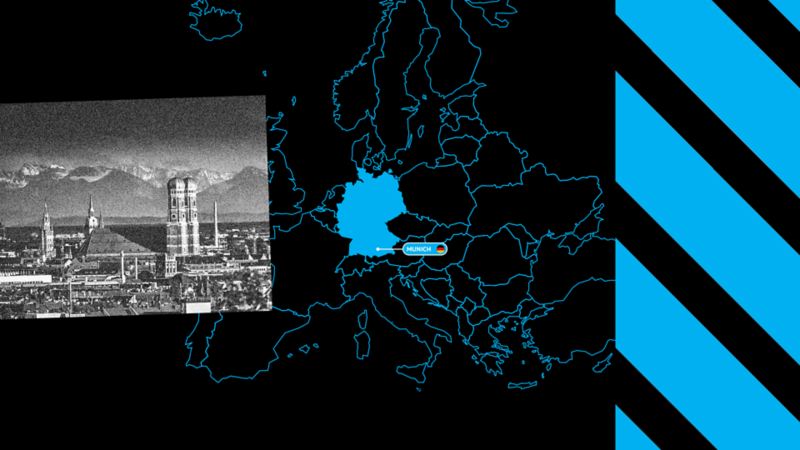 UEFA EURO 2020TM:
Munich – blue pride and red records

FC Bayern have dominated in Munich for decades. But that wasn't always the case. 1860 Munich enjoyed success first. But things might have turned out differently if a young Franz Beckenbauer hadn't been slapped in the face.
FC Bayern have dominated in Munich for decades. But that wasn't always the case. 1860 Munich enjoyed success first. But things might have turned out differently if a young Franz Beckenbauer hadn't been slapped in the face.
An electric tour of Munich with Wincent Weiss
Right now, Wincent Weiss is bringing "the good times" together with Johannes Oerding with their official tournament song selected by ARD, "Die Guten Zeiten". The pop star was out and about in Munich ahead of Germany's game against France. Using Volkswagen's Free Chauffeur*, he was driven around the city within the limits of the service's operational area (stadium not included). The service can be easily booked from the official UEFA EURO 2020TM app.
Travelling through the Bavarian capital in Volkswagen's new fully electric ID.4 was a familiar feeling for Weiss, who himself drives an ID.4. "I believe electric driving is more dynamic than many might realise. The most important thing is obviously your reduced ecological footprint", says Weiss.
Weiss is optimistic that the German national team will get back to winning ways at the UEFA EURO 2020TM championships. "Germany have proven many times before that they are a tournament team." In addition to team spirit, he is counting on two Bayern players in particular.
*Availability of Free Chauffeur service and waiting time depending on the time of day during operating hours, number of free vehicles, and your location within the operating area.  
Note: Supply of UEFA EURO 2020TM Mobility Shirts is limited and depending on the time of day during operating hours, and number of available free t-shirts. 
ID.4 - Power consumption (kWh/100 km): 16.9-15.5 (combined); CO2 emissions in g/km: 0; efficiency class: A+. Vehicle shown is equipped with extras.
buntkicktgut: multi-cultural street football
The buntkicktgut project was launched in Munich after the Yugoslav Wars and has now spread to Germany's largest cities. Initially founded to help children from refugee countries, anyone who is football mad can now play against each other in a proper league.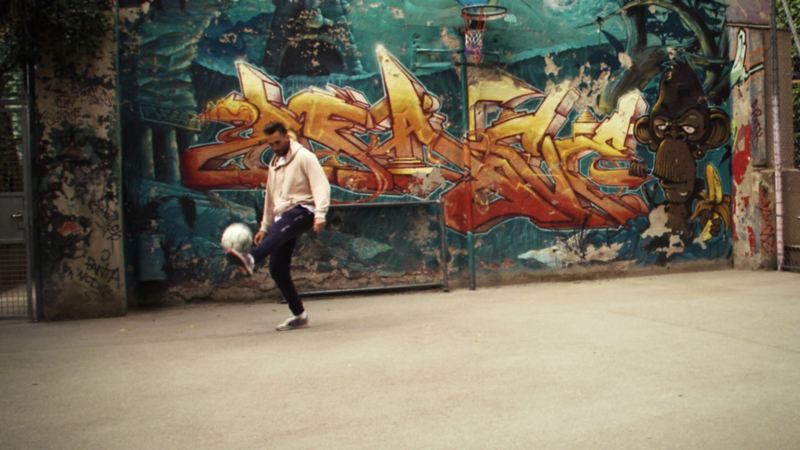 On his final matchday in Munich, Marian visited FC Pipinsried – a football club based in a tiny village outside of Munich with only 580 inhabitants. He showed us the charm of amateur football in all its honesty. In the evening, he saw Italy go through to the semi-finals after an exciting win against Belgium in a bona fide classic between two elite teams. What a final for Munich at these fantastic UEFA EURO 2020™ championships!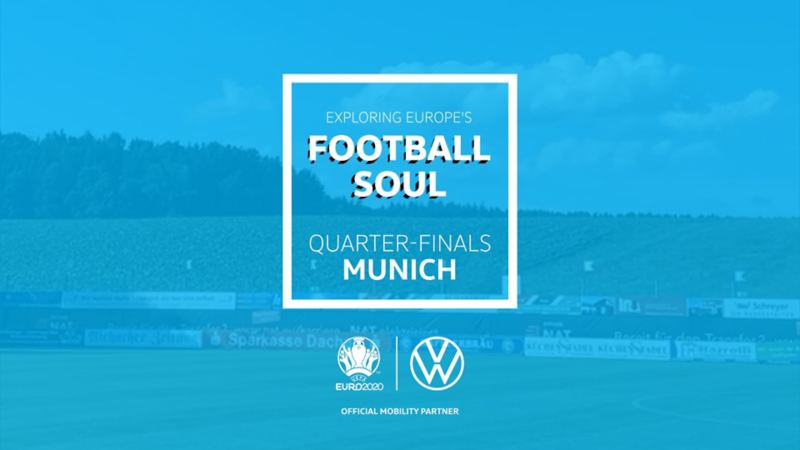 This evening of football in Munich truly had everything that fans love, need and want to see. Drama, emotions and a comebacks a minute. A very colourful and emotional night.
But Marian was showing its colours long before kick-off. The decision by UEFA to refuse to allow the stadium to be lit up in rainbow colours did not stop our local from setting an example and celebrating diversity in football. Whether on a bike, using the Free Chauffeur service or in the stadium itself: Marian and the whole of Munich have shown that football is a riot of colour- and will stay that way.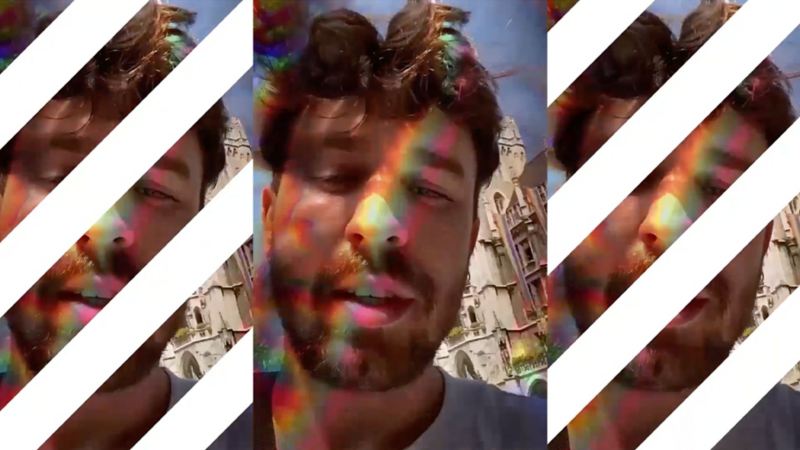 June 19
Portugal – Germany
Munich Part II.
There was a lot to do for Marian: First, he quickly charged up the the ID.4 at the charging station before he went through the fan and football atmosphere of Munich before the match between Germany and Portugal.
And even though the second match of the group stage was about everything, the real highlight could be seen before the kick-off - our ladies and gentlemen of the #Heldenkader. Marian was able to meet the dream team from 2020 in person, speak to them and give them a high five before they went to the stadium together.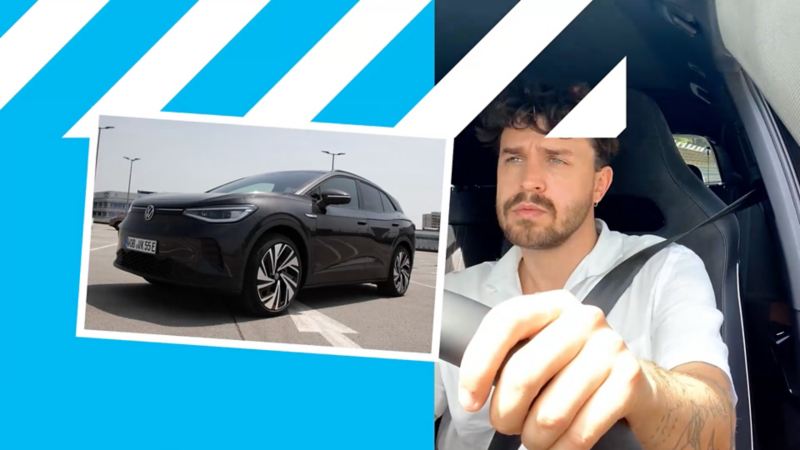 At last the action is under way in Munich. Germany was last of the selected host nations to stage a game. Marian didn't just enjoy the drive to the stadium in the new ID.4, but also the atmosphere in and around the stadium – all in perfect summer weather.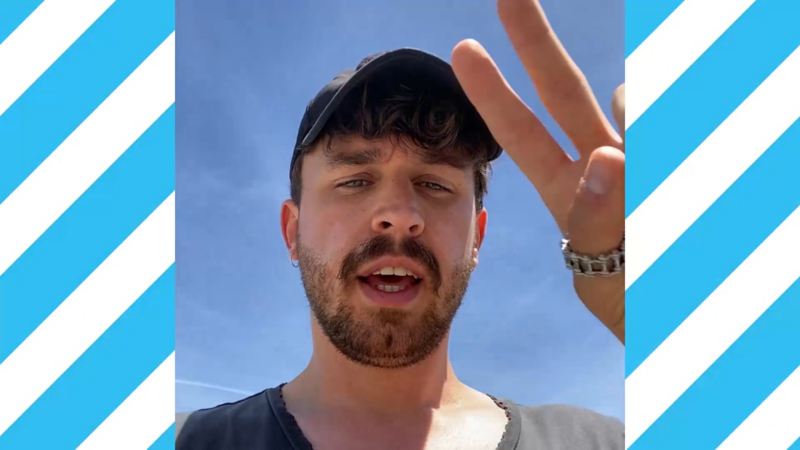 Munich and the UEFA EURO 2020TM
After years in the expansive Olympic Stadium, Munich wanted a more atmospheric, pure football arena. The new stadium in the north of Munich was built at a cost of some 340 million euros in 2005, and FC Bayern and TSV 1860 München both played their home games there. After 1860 München's fall from the second division to the Regionalliga, 1860 moved out of the joint stadium in 2017 and returned to Grünwalder Stadion.
At the home World Cup in 2006, Germany defeated Costa Rica 4-2 at the Allianz Arena in the opening match. In 2012, the Champions League final was held here.
At UEFA EURO 2020TM, the stadium will officially be called "Football Arena München," and will host all three of Germany's group matches as well as a quarter final. According to current plans, around 22 percent of the stadium's capacity, some 14,500 fans, will be able to attend the European championship live.
Munich and football
Whether red or blue, football has long been at home in Munich. MTV München was founded in 1879, and its football branch in 1897. After a dispute, FC Bayern München broke away from the club in 1900. Although TSV 1860 München was founded in 1860, as the name suggests, the football branch has only been active since 1899. MTV still exists today and is considered the oldest football club in Munich.
MTV and FC Wacker were still sporting contenders in the early days, but after the Second World War everything revolved around 1860 and FC Bayern. A great rivalry grew between the two Munich clubs, and derbies between the blue "Sixtiers" against the red Bayern electrified the state capital. As is so often the case, it was also clash of classes: Bayern, at home in upscale Schwabing, against the Lions from the working-class district of Giesing. The two clubs from one city played together in the Bundesliga for a total of 18 seasons, unrivalled anywhere in Germany. Of the 36 first division derbies, Bayern won 21 and 1860 eight times, with seven games ending in a draw.
And although 1860 Munich dropped to the fourth tier in 2017 and have been playing in the third division since 2018, the Lions of 1860 are still particularly proud of one thing: They are, unlike their rivals FC Bayern, a founding member of the Bundesliga. And: They were the first German champions from Munich. The Lions won the title in 1966, three years before FC Bayern's first triumph.
In the 1970s, with players like Sepp Maier, Uli Hoeneß and Gerd Müller, FC Bayern took the mantle as Munich's top club and have dominated German football ever since. To date, the record title winners have won 29 Bundesliga titles, 20 DFB Cups and six European Champion Clubs' Cup/Champions League titles. 
While red and blue fan allegiance is still important in Munich, without head-to-head duels the great passion of earlier days is no longer there. Bayern boss Karl-Heinz Rummenigge once taunted the Lions: "Where there is no rival, there is no rivalry."
And who knows, maybe everything would have turned out very differently if a youth match in 1958 had been a little more peaceful. Franz Beckenbauer, then 12 years old, had an affinity for 1860 and wanted to switch to the blues. But in a match between his youth club SC 1906 München and 1860, he was slapped by an opponent. The future "Kaiser" changed his mind and went to FC Bayern. The rest is history.
Are you ready for adventures too? Just drive to Europe's biggest football cities yourself! With the all-electric ID.4 from Volkswagen.
The city's greatest football moment
It was supposed to be the crowning glory of a great team in front of a home crowd – the 2012 Champions League final between FC Bayern and Chelsea FC. The people of Munich spoke of a "finale dahoam," that is, a final in their own backyard. It ended in disaster. Bayern led the destructive Londoners 1-0 into the final minutes and everyone was gearing up for the party to follow. But then Didier Drogba equalised out of thin air in the 88th minute to send the game into extra time. A shocked Bayern found themselves in a penalty shootout, where Ivica Olić and Bastian Schweinsteiger both missed from the spot. Instead of the trophy, there were only tears. But FC Bayern emerged stronger from the heartache and won the treble the following y